Groundbreaking in Yazoo City, MS Municipal Schools
Customized On-site Training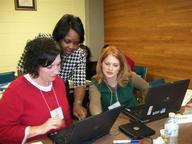 This is an exciting time for Yazoo City Municipal Schools (YCMS) in Mississippi. Their new Superintendent, Mr. Shannon Sudbury, M.S., has hit the ground running and partnered with Practical Parent Education (PPE) for YCMS' first PPE training!
Mr. Sudbury's vision for YMCS is for the district to become an Academic Dynasty, and he understands that parental involvement is a key component to their success. Mr. Sudbury states, "Our family involvement component is essential and customized to provide parents and students with tools that aren't threatening and practical for everyday use. The cornerstone of the program is community empowerment."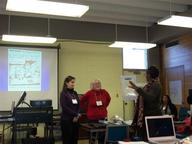 In the past, YCMS has had limited parental engagement strategies in place. PPE customized the 2 day training to ensure YCMS objectives were met. Each elementary campus had a counselor and parental liaison team, and as Edwina Fox, Counselor of 22 years at Woolfolk Middle School put it best," It was exciting to take back strategies that could be immediately implemented when we returned back to our campuses!" Each campus team left with a completed 6 Weeks Parental Engagement Series that they will take back to their school and implement immediately. They designed their series to assist elementary school age parents develop stronger parenting skills and became engaged with their child(ren)'s academic success at home and at school!
PPE looks forward to the sharing the future success as YCMS rolls out their New Parental Engagement!